"You will fall in love with her from the moment she walks onto the stage!"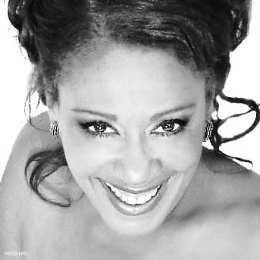 News from Anaís

Anaís Abreu will lead a special peña the last Saturday of each month, starting at 4pm at the Casa de la Cultura in Old Havana, at Revillagigedo/Misión and Gloria. You will be able to see and hear Anaís sing and you can ask her questions.

If there is a modern Diva of Cuban music, singer Anaís Abreu is that woman.
Anaís brings the captivating melodies of Cuba's world-popular bolero and filin to life. Although her style may be reminiscent of Elena Burque and Moraima Sacada -- two other famous interpreters of the Cuban filin song -- her delivery is unique and without comparison. As one critic has said, "Anaís Abreu is the perfect marriage between modern and traditional Cuban music.... She delivers an outstanding performance whether she is singing jazz or boleros or western pop..."
Her fourth and most recent CD, El Amor Se Acaba (listen to a clip of the title song), is a mellow but powerful collection of Cuban boleros and filins. The collection of ballads and songs by Jose Valladares, Amaury Perez, and Gerardo Alfonso, among others, coupled with Anais' dulcet voice and smooth delivery, carries the listener into the tranquil world of breezy Cuban nights, aromatic daiquiris, and pleasurable dreams.

---
To contact Anaís directly, email:
Anais@cubarte.cult.cu